Saratoga Weekend Warrior—Opening Weekend
Friday Happy Hour at Siro's. Crafting a late Pick 4 ticket on Saturdays. Nursing a hangover in the shade of the picnic area on a Sunday. Back to work on Monday—counting down the hours until you can hit repeat. Weekends in the summer are meant for Saratoga. And it's not just the championship racing. It's jet skiing on the lake, concerts at SPAC, fried chicken and dough boys, and late nights on Caroline Street. Our Weekend Warrior Series highlights the very best of the racing, establishments, events and experiences for each 72 hour stretch of glory. Happy Friday, Saratoga!
It's Opening Weekend at Saratoga!
While the track and town are always a buzz during the racing season, there is something special about the excitement and anticipation of the first weekend of racing. Here are our thoughts on Opening Weekend's top happenings at the track, around the town, and at local eateries and watering holes.
Weekend Racing and Analysis
There are three stakes races carded on Friday and Saturday of the new Saratoga Opening Weekend. Friday's card features a contentious edition of the GIII Forbidden Apple. On Saturday, the two year old colts take the track in the GIII Sanford and we have our first GI of the meeting, the Diana Stakes for Fillies and Mares on the Turf.
Friday's Forbidden Apple is a very interesting race, featuring the return of Voodoo Song to the spa, a horse who was 5 for 5 over the local sod before finishing 5th in last year's Bernard Baruch on Labor Day weekend. While Voodoo Song should never be discounted over this course, he is a B for us today, as this is his first start as a 5 year old and she is coming off a very poor performance in the Shadwell Turf mile at Keeneland last fall. Our top picks are the 5 March to the Arch and the 6 Made You Look. March to the Arch seems to be finding his best form as a 4 year old, and the Mark Casse barn has him in a nice rhythm after capturing a GII at Churchill last time out. Made You Look has been a new horse since transferring to the Chad Brown barn, and although he is coming off a long layoff, we expect Chad to have him ready to roll first time out, as he so often does. Finally we would use the 8 Qurbaan as an A, as that horse has some of the fastest numbers in the field, actually performed well in the 1 1/4 mile Manhattan before weakening, and should like the mile distance more. He has a win over the track here (the aforementioned Baruch last September) and Kiaran McLaughlin has recently had red-hot starts to Saratoga meetings. Our B horses for the Forbidden Apple, in addition to Voodoo Song, would include the 1 Gidu and the 9 Mr. Havercamp.
On Saturday, we have a short field of 2 year old colts in the Sanford. We are against the morning line favorite Cucina, as he earned his field best Beyer over a sloppy course at Belmont. We do, however, like the next two choices on the morning line. Raging Whiskey ships in from the west coast for trainer Doug O'Neill, who won yesterday's Schuylerville with Comical. Raging Whiskey improved second time out and drew clear after a duel. He should get a nice spot inside Tomato Bill that will allow him to either control the pace or save ground and get first run. Our top pick is By Your Side. That horse rated, battled and prevailed in his first start against 7 rivals at Churchill Downs, showing maturity and competitiveness beyond his years. Hopefully he relishes the added half furlong and can get a stalking trip right behind Tomato Bill and Raging Whiskey.
In the Diana, we are excited for the return to the races of Breeders' Cup Filly and Mare champion Sistercharlie. Sistercharlie is 1 for 1 at Saratoga and 1 for 1 at the distance and as mentioned earlier, Chad Brown has them primed off the bench. We are against Rushing Fall here, as that horse will have pace pressure from Mitchell Road and Thais and while Rushing Fall is extremely classy and can win from a stalking trip (see last year's Lake Placid and Appalachian), she won't have it all her way on the front end. Homerique is interesting here, but might want longer. The pace may set up for Secret Message, who should sit a nice trip behind the first wave, but in front of closers Sistercharlie and Homerique. She is an improving four year old and offers value as a 12-1 morning line price in a 6 horse field. We would suggest Sistercharlie (4) as an A and then Homerique (6) and Secret Message (5) as B horses. We would absolutely include Rushing Fall in vertical exotics, as she is clearly the most likely to hang on if there is a fairly fast pace early in the race.
Weekend at the Track
We love the excitement of Opening Weekend at the track. In addition to the championship racing occurring every 30 minutes, there are plenty of other events and activities happening at the racecourse this weekend.
Although it pains this Red Sox fan to lead with this event, Friday is Mariano Rivera Day at the Spa. The first unanimous Hall of Fame inductee will stop by the Spa and visit the winner's circle on his way to Cooperstown. I hope Dave Roberts pops out from behind the tote board and runs the final 16th of a mile during the presentation. In all seriousness though, congrats to Mo and this should be a cool Opening Weekend ceremony.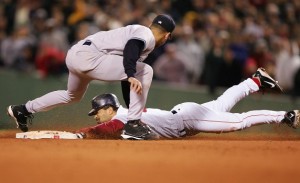 All weekend, stop by the Coca-Cola Pavilion for a variety of events. Friday features NY beers and ciders. 5 samples for $5—arguably the best deal on the track (other than the Grand Slam wager [sarcasm font]) On Saturday, fashion takes to the Pavilion, with local retailers selling their merchandise. And on Sunday, it's family day as the Pavilion flaunts a beach theme with a surf simulator, sand art, and…wait for it…hermit crab racing! Our picks and analysis for the crab races will be out as soon as we get PP's.
On Saturday, NYRA will host its annual food drive to benefit the Saratoga County Economic Opportunity Council. Give three non-perishable items and receive a Saratoga giveaway from years' past (Sam the Bugler bobblehead?), as well as receiving a chance to win tickets to the Travers! Come support a great cause.
The biggest Adirondack hometown hero since Jimmer Ferdette, Madison VanDenburg, will be performing on the Don Julio stage next to guest services after the first race on Saturday. The American Idol start will perform additional times throughout the day.
Last, but certainly not least, Sunday marks the first giveaway of the season; and it looks to be a good one. Toga's picnic cooler will be free with paid admission. Pictures can be deceiving, but it looks pretty legit. Expect long lines for admission and collecting the giveaway on Sunday.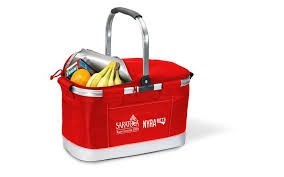 Weekend Around Town
For entertainment purposes, Opening Weekend has some great events off-track. Here are some highlights:
The National Museum of Racing Hall of Fame is having a FREE open house on Saturday from 9am – 1pm. A visit to the Hall of Fame is a great experience for new and old racing fans. For the straight handicappers out there, think of it as the ultimate of past performances. A great way to burn some time before the live action begins Saturday.
Friday and Saturday night Dave Matthews Band is playing at SPAC. Head to the great indoor/outdoor venue in the state park and take your mind of the races by listening the Dave and Co.
The annual return to Saratoga often means returning to ones favorite restaurant in town. Our favorite spot has been Hattie's for quite sometime. The fired chicken is consistently great, as is everything else on the menu. However, a new addition to downtown restaurant scene is Solevo on Phila Street. It's a great Italian restaurant that makes all its pasta in-house.
Opening weekend welcomes back the big crowds to Caroline Street. With the forecast looking hot, stay cool in one of the outdoor venues at night including Gaffney's. The Saratoga mainstay has undergone some recent modifications and improvements to its courtyard. If you are looking for some place where you can still talk horses while having a good drink, head to Hamlet and Ghost for cocktail.
If you are looking for a good laugh this weekend, keep your eyes peeled for this goon: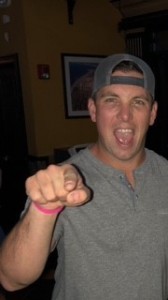 This lightweight will be in Saratoga celebrating his bachelor party and is a sure fire lock to be a complete disaster. Please feel free to point and laugh at him. And if you are feeling congratulatory, buy him a Smirnoff Ice, he loves them.
Happy Opening Weekend, warriors!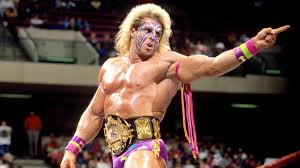 Share and Enjoy