It's our Super Bowl–happy Kentucky Derby Day!  Too busy stirring your burgoo or muddling your mint to handicap the action packed Derby card? We at Thorobros have you covered.  Complete stakes analysis, including a detailed analysis of the Derby itself, is below.  Be sure to follow us on Twitter (@Thorobros) for updates and changes to our picks as the weather is questionable for Saturday.  While it looks like the track will be drying out from about 11:00 to 4:00, the threats of thunderstorms, and potential down pours, return for the later races.  Also, on Friday there was a speed bias, especially for the sprint races on dirt.  We will provide updates of any track biases on Twitter.
Good luck everyone! Let's crush some juleps and races!
Race 6: Humana Distaff (G1) 7f for Fillies and Mares 4YO and Up
This race goes through Mr. Baffert and Marley's Freedom.  Marley lost in her second start of the year, but she was going longer than her preferred distance and around two turns at Santa Anita.  She's back at her game here.  She's won two of her last three starts at 7 furlongs, but the one exception is a notable one, as she was defeated over this turf course in the BC Filly and Mare Sprint last fall.  Our second A teamer is Talk Veuve to Me, who had a nice confidence building prep at Keeneland to tune up for this one.  She is still looking for her first Grade 1 win, but if she improves from her best at age 3, she should be right in the mix. Finally, Spiced Perfection is coming into this off a tough win in the Grade 1 Madison at Keeneland.  She has three wins and two seconds in six starts over this distance, so this is her game.  If she matches her last performance, she'll be tough.
Our B team consists of Amy's Challenge, and Emboldened.  Amy's Challenge may have a fairly uncontested lead, and if she and Alex Canchari can control the pace, she might have a chance to steal the race. Her races indicate that 7f may be a bridge too far, distance-wise, though – so that keeps her from the A team.  Emboldened is the "other" Baffert here, and she has had two creditable efforts that indicate that she may be ready to move forward.  If she can get a clean, ground saving trip she might have a significant improvement in her.  She will need it.
A: 2,4,7
B: 5,6
Race 7: Churchill Distaff Turf Mile (G2) 1 Mile (Turf) –Fillies and Mares 4YO and Up
The first Turf stakes race of the day should be competitive. Chad Brown's Precieuse is the expected favorite and appears formidable. She won her lone 2019 start, has the fastest speed figures in the race, has been training well, and handled soft turf perfectly fine in her US debut.
Our value play and possible key is Beau Recall at 10-1.  The horse has thrived since switching to the Brad Cox barn and she has a win and strong speed figure on good turf (plus excellent soft turf breeding).  There is not a lot of speed in here which could compromise her late running style. But Ortiz kept her closer to the front last time and could do the same here.
Our final A team member is "the other Chad Brown", Environs.  This will be his second U.S. start.  And while second time with Lasix is normally not a favorable angle, Chad has had luck with second time U.S. starters.  8-1 is worth the play.
Our B team is led by Proctor's Ledge. He is the arguable class and most consistent runner of the field.  Proctor probably needed his 2019 debut—a game place finish.  He doesn't win as much as he probably should—which is why he was demoted the B team.
Daddy Is a Legend owns a last race top speed figure for this group.  He was given time and now makes his four year old debut.  Weaver is capable of winning off of layoffs hitting at 21%. The work tab has been steady and reports are solid.  The concern is that both of his soft turf tries were subpar. Welcome to the B team!
LONE SPEED ALERT!! Valedictorian could be loose on the lead, a favorite T Bros angle. He looks a step slow and his jock bailed for Got Stormy.  He's not in our immediate numbers, but we will probably use him a little underneath.
A's: 4, 6, 9
B's: 3, 5
Race 8: The Churchill Downs—(G1) 7F
This is a great and deserving edition of the newly minted Grade 1 Churchill Downs Stakes. With quite a bit of speed signed on here, the field is led by lukewarm 7-2 favorite Mitole. A true speedster, Mitole is stretching out to 7F for the first time. Second choice is more speed, with Promises Fulfilled who is a grade 1 winner at the distance.
Because of the amount of speed in the race, we think the win honors will fall to someone coming from off the pace and Whitmore fits the bill well. This versatile closer pulls an advantageous outside draw, and should be able to get a clear run at the front runners.
To fill out the lower parts of the exotics, or to upset our top choice, we will play Mitole as the best of the speed. We will also play closer Warrior's Club for the Coach Wayne Lukas. Although he hasn't run much or well amongst the graded stakes ranks, Uno Mas Modelo does own a win in the slop at CD and is 3-2-1-0 lifetime in the wet. If it remains wet as expected, it might  just rain Modelo for Looch Racing in Louisville.
A: 12
B: 7,8,11
Race 9 – The American Turf (1 1/16 Turf) 3YO $400k
This is a wide open edition of the American Turf. We are assuming that this race will stay on the turf, but also that the turf will have some significant cut in it given the rain in the forecast.  This race is interesting because most of the runners do not have significant experience on wet turf courses.  Additionally, there is a lot of speed and forward types signed on for this race.  Finally, the Churchill Turf course tends to get especially boggy down by the rail on wet days, so if there is a substantial amount of rain, we will prefer a horse that is likely to make a sweeping move and finish down the center of the track.  That is especially true here, given the anticipated pace dynamics.
The "A" Team consists of number 8 Avie's Flatter number 7 Casa Creed, number 5 Seismic Wave and number 2 Social Paranoia. Avie's Flatter is our top choice.  The horse is coming off a nice win in the Transylvania over two of these foes, and should improve in her second start off a layoff.  His prep workout was very good and he should be able to handle the soft going as a son of Flatter.  Casa Creed Has lost several times to A Thread of Blue, but 'Blue should have more pace pressure up front today and if Johnny V can get Casa Creed a ground saving trip, there is a potential for him to turn the tables.  We get the impression that Bill Mott has been pointing Seismic Wave toward this spot for the whole season, and the horse has improved in each of his start.  We expect Mr. Mott to have this one primed and as a son of Tapit, we are hoping he will take to the soft turf. Seismic Wave has also shown a versatile running style which should play to his advantage.  Finally, Social Paranoia popped a huge one to break his maiden at GP last out.  Bounce?  We think not – Todd Pletcher will have him primed to come in and replicate that performance and if he does that, he's right in the mix.  He should stay close to the pace and, with a good ride from Manny Franco, could be poised to squirt free at the top of the stretch and play "come and get me."
The "B" Team has three on it, A Thread of Blue, Forever Mo and Henley's Joy. A Thread of Blue is perhaps the most solid horse in the race and has paired Beyer tops, maybe portending a move forward.  But he is a speed type in a race with speed and is caught down at the rail, earning him the demotion. Forever Mo has competitive figures and a juicy 15/1 morning line, but has never left the friendly confines of Florida, so we will have to see how he adapts to the boggy bluegrass.  He's experienced though, and seems to be getting good at the right time.  Finally, Henley's Joy bombed over this same wet turf surface in the BC Juvenile Turf last fall.  But in Mike Maker we trust, and the horse is too good for us to leave him off altogether.  Toss his effort in the Risen Star on dirt, as part of a quixotic Derby quest, and you have one of the fastest and most consistent horses in the race.
 We are leaving Digital Age off the tickets, despite his clear talent.  He is two for two, and if anyone can get a horse ready off two races to take down a graded stake on the green, its Chad Brown.  That said, this is a lot to ask early in this horse's career, so we will side with the more experienced horses this time. 
A: 2,5,7,8
B: 1,6,10
Race 10: The Pat Day Mile—(G3) 1 Mile
This is a very difficult race. Further compounding the complexity, many of these horses have never run on a wet track.  So hold onto your butts—we're firing long shots here.
Mr. Money is our top pick at 12-1.  From a speed figure stand point, he is improving each time out.  He now gets some class and distance relief.  He has a win at CD and has fired two sharp works—including a 6f move which we love.
Captain Von Trapp has two solid efforts on a wet track.  He won two straight before stretching out and trying a Derby prep.  He's now back to a one turn race.  His top beyer came after a short rest, and he was briefly freshened for this one. 15-1.
A big step up in class for Last Judgment, but the horse certainly seems ready.  The horse is clearly improving and has been firing bullet workouts.  Pletcher/Velazques team up at 5-1.  He can sit an outside trip and get first run on the speed.
Finally, we will be using the favorite, Instagrand as an A.  Although a non menacing third in his lone mile try, it's actually his best speed figure number.  There is not a ton of speed signed on, and he's turning back in distance. His breeding is questionable for a wet track, but he's the quickest horse in the race, so we will use him defensively.
Our B team will consist of three longshots: 15-1 Durkin's Call (who loves the distance and can sit an inside trip); 20-1 Mr. Money Bags (who is unquestionably fast but could have an issue stretching out to a mile); and 20-1 Frolic More (who turns back in distance to a mile—where he ran his top past effort—and returns to Churchill where he's 3 for 3 in the trifecta).
A's: 7, 9, 10, 14
B's: 1, 4, 11
Race 11: The Old Forester Turf Classic The (G1)  1 1/8 Miles (T) 4YO+
Talk about a competitive field. This race features 14 entries and no one is higher than 20-1 morning line. That won't be true at post time, but it does illustrate that this is another hard hitting field. Led by 5-2 favorite Bricks and Mortars, it includes three runners from the Chad Brown barn. There is not a ton of speed signed on here, as we predict only Markitoff and Prime Attraction to vie for the lead into the first turn. Prime Attraction has the best speed
Our top picks are inside in this large field. We like Raging Bull best, especially if the going is soft as expected. We also like the Qurbaan for Kiaran McLaughlin getting blinkers and breaking from post one.
In a large group of B horses, we look to find some value in 20-1 Mutiplier running second time of a layoff and stretching out a panel. Prime Attraction has the best speed, and although hasn't raced on turf on the East coast, if he takes to it he could take the lead into deep stretch. We also will play Bricks and Mortar defensively. We do not favor him for the win, as we think the post might come into effect and force him to race wide throughout. Ticonderoga has taken well to soft going before, but is a deep closer and likely needs for pace to run into. So if he gets bet down from the morning line 8-1 we will use him less. We also give Synchrony a shot here, going 5-3-0-2 at the distance lifetime.
A: 1,2
B: 3,7,9,12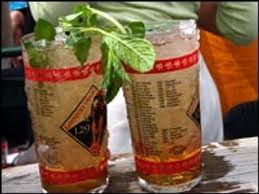 Race 12: The Kentucky Derby (G1) 1 ¼ Miles 3YO
It all seemed too easy. Every piece of data or handicapping edge we got are hands on pointed us to Omaha Beach.  Anything can happen in a twenty horse field, but it seemed like a stone cold mortal lock that OB would hit the board, allowing us to play a large number of horses into exactas and tris with the favorite.  Unfortunately, OB encountered a breathing issue and scratched on Wednesday, leaving this race wide open.  A lot to discuss here, so we'll break this down into the following categories—"most likely to win", "must use", and "live longshots"
Most Likely to Win: Our most likely to win category consists of Tacitus and Game Winner.  At the odds (8-1), we like the former best, who is the only horse in the field to win his last two Graded Stakes preps.  He seems to be getting better with every race and is bred for the distance. He drew well and has a very capable pilot on board for a hall of fame trainer looking for his first Derby win.
Game Winner is the 2 year old champ.  However, he is 0-2 this year with two game runner up finishes.  He returns to CD, the venue of his biggest win to date—the Breeders' Cup Juvenile. He has arguably the best breeding for the distance of this group. He owns the fastest last race speed figure in this race and he is the model of consistency—never finishing worse than second.  If looking for a horse you can confidently wheel, it's this one.  Only downside is that we expect him to be the favorite.
Must Use: Our must use horses are War of Will, Maximum Security, Improbable and Roadster.  The latter two are Baffert trainees, likely to be over bet.  Of those two, we like Improbable better.  Roadster is the NOW horse, beating Game Winner in the SA Derby.  However, we question Roadster at this distance and Baffert likely had him tuned up for his last race as he needed that one to make this field. Improbable should handle this distance and ran a game second to Omaha Beach in the slop in the AK Derby.  Baffert removes the blinkers, a move with which he has a 40% success rate.
War of Will was on his way to being one of the favorites in this race until he pulled up in the LA Derby. He has been training like a monster since and can run in the slop if it's wet.  The rail is a tough draw (although he now breaks from the two hole given the scratches), but he has the tactical speed to break quickly and find position.  He must be used, especially underneath, at 15-1.
Maximum Security may be lone speed now that Omaha Beach has scratched.  This colt is undefeated and although many knock his Fla Derby win due to soft fractions, he won going away and seemingly had more in the tank.  His ability to get the distance is questionable—and as we write this he is the co-Derby favorite—but we feel obligated to use him.
Live Longshots:  Our top bomber is Tax. His Wood effort was very strong, and even better when you consider he had to miss his penultimate work due to track conditions.  He is training great now.  The inside draw is a concern but Gargan said the horse does his best running inside.
By My Standards won the race where War of Will faltered.  He has made a favorable impression in the mornings and he's certainly an improving horse.  We do have some concerns at the distance, but at 15-1, he's worth considering.
Spinoff and Bode Express are two 30-1 horses you can consider using underneath, especially if the track is favoring speed and wet.  Both horses figure to be forwardly placed from outside positions and both have the stamina breeding to hang on for a piece late. Cutting Humor ran a monster of a race in the Sunland Derby.  The Thorobros are a sucker for the Sunland Derby winner, and this one set the track record that day.  Could he bounce?  To the moon.  But at 30-1, he could pick up some pieces.
A's: 1, 5, 8, 16
B's: 2, 3, 7, 17
C's: 10, 19, 21
Share and Enjoy