Saturday's at Saratoga are sacred. But in recent years, NYRA's race carding has added another "S" adjective to Sacred Saratoga Saturdays—Super.  Tomorrow's Saturday card is no different.  It features two of the most legendary stakes races of the meet—the Sanford and the Diana.  Here is some race history and our thoughts on the 2018 editions.
The Sanford
The Sanford—a Grade III six furlong event for two year olds—has been a Kentucky Derby launchpad since 1913. Perhaps the most infamous running of the Sanford occurred just seven years after its infancy when future Hall of Famer and arguably the best horse of all time—Man O' War was upset by a horse named…Upset.  Two Triple Crown winners have also won this race—the great Secretariat in 1972 and Affirmed in 1977. The stakes record holder is Afleet Alex (2004), best known for going to his knees at Old Hilltop and still recovering to win the Preakness (and later the Belmont) in 2005.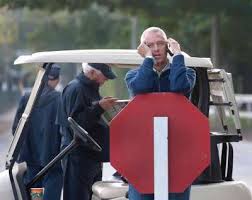 The 2018 edition of the Sanford features horses short of experience but high on hopes. The 7 horse field has a grand total of 9 career starts, making handicapping this race extremely difficult.   Two year old races at Saratoga are Todd Pletcher's game and it's tough to overlook his pair here.  Sombeyay is actually the lower odds of the duo. Although he lost his last race, he had a terrible start, but recovered and rallied late before finishing a very impressive second.   Lexitonian won his debut from the rail—often a tough task—and did so rating.  Johnny V, a seven time winner of this race, will be in the irons.  He has the best Ragozin number in the race and is our top pick.  Both of the Pletcher horses should have an honest pace to close into.  For value, we are intrigued by the Ellis Park shipper, Knicks Go (with that name it was only a matter of time before he was New York bound).  He is another horse who won from the rail in his debut. This horse will be gunning from the start and if the track is speed favoring, he has a shot to steal it.
2-3-1-8.
The Diana
The Diana—a Grade 1 One mile and 1/116th turf contest for fillies and mares has been run since 1939.  The race, named after the mythical goddess, has generated many winners who have become namesakes of their own top stakes races—Miss Grillo, Waya, and Just A Game, to name a few. From 1939 to 1973 the Diana was actually contested on the dirt.  Hard Not to Like set the turf stakes record in 2015, piloted by Johnny V.
The 2018 edition is highlighted by three Chad Brown entrants. Brown is looking for his third straight win in this event.  There is not a ton of speed signed on for this race but we expect Brown to send New Money Honey (the longest shot of his three) to go with Ultra Brat.  We think Raving Beauty sits right behind these two, gets first run and does not look back.  She has been great since coming to the US, and her second start was better than her first.  Sistercharlie and Proctor's Ledge will be charging hard for underneath pieces in what figures to be a chalky triple.
6-1-2-5
Enjoy your first of six Super Sacred Saratoga Saturdays, everyone!
Share and Enjoy