The fourth week of July marks the start of our two favorite summer traditions:  Saratoga and Shark Week.  So last night, we recovered from an epic opening weekend at the Spa by turning on the Discovery Chanel to watch Shaq standing on the bow of a boat screaming for sharks.  And as the Big Aristotle dove into infested waters searching for the mythical Megalodon, our mission became clear—"Shark Week–Saratoga Edition."  
You know you're a shark when you're the 4/5 favorite to win every battle.  No matter the day of the week or the competition, dominance is a foregone conclusion.
That's Todd Pletcher–today's Saratoga Shark profile.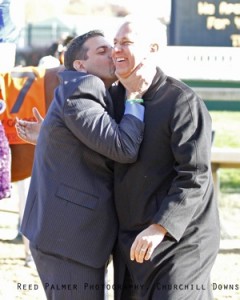 Pletcher is an unstoppable force at Saratoga–with the exception of the 2016 season where Chad Brown won the training title by setting a Saratoga record with 40 wins (Todd was second).  But Todd even predicted that loss, pulling the ultimate shark move and "laying low" by calling himself "the underdog" for the 2016 season.
Todd's response in 2017? Equaling Brown's feat from the year before, capturing the training title with a record 40 wins.  Pletcher has won 13 training titles at the Spa, including 7 of the last 8, and, of course, is circling the competition this year.
Fresh from an education with the Coach, D. Wayne Lukas, Pletcher burst onto the scene in the early 2000's with the help of super filly Ashado.  While post-Cigar Saratoga belonged to Bailey/Mott, it was not long before the tides shifted and Pletcher/Velazquez became the most feared shark pack.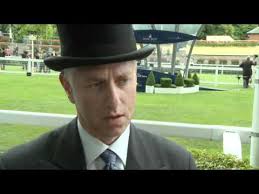 An example from our fellow Thorobro, best demonstrates Todd Pletcher's status as the top shark for Saratoga horseman.  A few years ago, before our colleague left for the track, his Mom asked if he would take $5 and bet it for her.  He agreed, entirely expecting to book whatever bet she made, given that her two handicapping criteria are: (i) horse's name; and (ii) does the horse have any connection, no matter how remote, to Ireland.  She picked out a horse in a maiden race with a completely nondescript name, and with no ostensible connection to the Emerald Isle.  Confused, he asked:   "Why did you pick that horse?"  She replied: "It's got Pletcher and Velazquez, those guys don't lose."  He placed the bet, the horse won, and his mom made $3 on her $5 win bet.  That's Todd Pletcher–a shark in the Saratoga training waters.
Share and Enjoy