Good morning fellow breakfast defectors, it's Black Eyed Susan Day! Hopefully all of you plan to spend your day either at the track, or surreptitiously watching the races on your work computer. First of all, good job by Maryland racing and Pimlico for putting together a deep and competitive card. This 14 race slate is fantastic, with deep and competitive fields and plenty of stakes races. Also, there are two $250,000 guaranteed Pick 4s. After much deliberation, the Thorobros decided to tackle the second Pick 4 – encompassing races 11-14.
Here we go…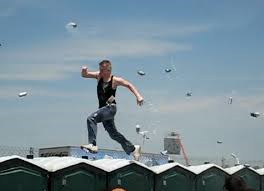 Race 11—The Black Eyed Susan—Grade II—1 Mile and 1/8
Maryland's signature race for the ladies features a horse that we LOVE (disclaimer: not always a good sign). Danessa Deluxe improves every time out, and seems to get better with added distance. She gets an extra sixteenth today, and potentially will be able to work out a nice, ground saving trip right behind the leaders from her rail slot. Although the 1 hole is mildly concerning, we feel confident with Johnny V in the irons. All systems go. As much as we love Danessa, however, we can't go with a single here. The race sets up too well for Luminance. This Baffert trainee is coming into the race with a nice training line, and skipped the Kentucky Oaks to run in this spot. She also could get an uncontested lead in the early going and, if she does, it might be curtains for the rest of the field. We can't leave her off the ticket.
For our B team, we start with the loan entrant wheeling back on two weeks' rest from the Oaks – Include Betty. Betty had an awful trip in the Oaks, and we love that Proctor is firing her right back. We like the jockey switch to Drayden van Dyke, and we think this filly has enough class to get it done if (and it's a big if) the pace scenario works out for her. She is going to need a pace duel up front, but if another filly goes to challenge Luminance, she just might get it. Finally, our B tickets will have Ahh Chocolate. This horse is the great unknown in the race. She has run twice, won twice, and improved significantly from her first race to her second race. She seemed to relish the stretch out to a mile and a sixteenth in her second start, but she is in very deep today.
A: 1,8
B: 3,5
Race 12—The Skipat—Ungraded Stake—6f
For us, the key to this race is beating the morning line even money favorite Lady Sabelia. In her last race she swam in the deeper Keeneland waters and drowned. Now she's back home. But how much did that beating take out of her? She is the speed of the speed, but we like She's Ordained to sit inside the leader and save ground (wide trip may have cost her last time). She's second off the layoff, great at the distance, and training well. If the pace is quick—which it could be—we like Frivolity to get first run. Second off the layoff, strong jockey/trainer stats, and she has quick numbers to run back to. Flattering Bea's best races may be behind her, but if she finds her fall 2014 form, she's right there. Outside post gives her a chance to sit back and navigate a good trip at a price. A new trainer, coming off a win, a Thorobros favorite pilot, and a strong work also earns Taketheodds a spot on our ticket.
A: 2,3
B: 5,9
Race 13—OC 25k/N2X 55k—5f (T)
How about Pimlico sneaking this optional claiming turf sprint in before the Pimlico Special? It's a blatant ploy to make people stay through the final race, and I love it. In this race though, I am conspiring to bet on Conspirer. Breaking from the rail, this 5 year old mare has three wins in six starts at the distance, and has one triumph in three starts over the Pimlico sod. Her numbers match up favorably to the other competitors here, and the 6/1 morning line is enticing. She does not have a ton of early foot, and may need to work out a trip, but if she does, we love her chances. Our second "A" horse is Thisdaneistaken, the 5/2 morning line chalk (assuming the MTOs are scratched). This horse has the highest ceiling in the race in terms of speed, and this race appears to hit her square between the eyes, as she is 16 for 19 in the money at the distance, and three for three in the money at Pimlico. She also should be able to work out a nice stalking trip from her post. Our third "A" is Previous Honor, the 12. Previous Honor is in a tough post, marooned on the far outside, by she likes to sit several lengths off the lead and then make one move – she should be able to get that trip here, provided that Karamanos is able to save a little ground. We are a little concerned about the layoff, but Previous Honor has the most consistent speed figure profile in the race, and is clearly one of the fastest horses signed on.
We have two "B" teamers here. The first is Velvet Tie. Velvet Tie is two for two at Pimlico and two for five at the distance. She's won her last two with competitive Beyer numbers, and she is now third off a layoff. We also settled on a Thorobros bomber alert (!) here – Nastar Medallist is 30/1 on the morning line, and she has wins at the distance and at Pimlico. The horse has been plagued by wide trips, but she is now posted inside, and should be able to save ground. Her Beyer figures from this time last year are competitive here, and she is coming into this race off a nice workout. Bombs away!
A: 2,6,12
B: 3,9
Race 14—The Pimlico Special—Grade 3—1 Mile and 3/16
The legendary 'Special, closes out the day and the Pick 4. A competitive race, but we have a strong opinion here on horse who may steal (hint, hint) this race. Upon examining the field, there are several contenders who want nothing to do with the distance. But Cat Burglar is better going long—a mile and a half race last year. He needed the last race, now stretches out, second off a layoff, and is wheeled back by Diamond Bob after two weeks rest. He's working well and gets Victor. All systems go, but we're afraid 5-1 may be a mirage. Staying outside, we like Top Billing. Improving horse who needs to improve again, but another who should get the distance and can close on a likely honest pace.
Bounce candidates comprise our B Team. Commissioner should bounce to the moon despite the rest. But we can't let Pletcher chalk beat us. Another bounce candidate is Page McKenney. But Page has the preferred running style and is 15-1. He's worth a play.
Looking to fill out a tri? Vyjack is honest, but never wins outside of NY. You can play him in third. Encryption may have a distance limitation but has strong sheet numbers and could hold on for a piece.
A: 8,9
B: 5,10
A Quick Note on Ticket Building: As we all know too well, liking horses in only half the battle in betting, especially when it comes to pick 4's. We could go on for pages about ticket building strategies. Sparing you that boredom, in sum, here is what we are thinking.
Employing the A and B multi-ticket method, we will look to play a series of tickets combining our A horses with some of the coverage and value offered by our B horses. Our "all A horse" ticket—using only our best bet A horses in the four races–is pretty light so we will play that one for an extra unit. We will also likely play four additional tickets using our A's in three legs and rotating through each race's B team. Depending on how the track is playing, and how much we want to invest, we'll likely play a scenario using A, B, B, A, which would have us alive to four and five horses in the second and third leg, we get one of our top choices home in the Black-Eyed Susan.
In sum, we love this card and love this day. Follow us on Twitter for live updates from the track, our #BroPicks in the other stakes races, and a few Natty Boh pictures. Happy Pink Shirt Friday, everyone!
Share and Enjoy