Happy Kentucky Derby Day, everyone!  The Derby offers a great day of racing and also an annual opportunity for the sport to showcase itself to the general public.  Beyond the main event, Churchill has assembled an extremely competitive card.  Add to the fact that the track conditions are a bit of mystery due to the weather, and we have a formidable challenge in trying to navigate these races.  But that will not stop us from trying.  And the good news–with deep competitive fields we can rationalize playing plenty of horses over 20-1! Some quick thoughts and analysis on today's stakes.  Good luck!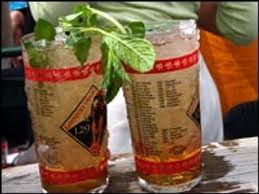 Race 6– Tough race.  We like the 1, 4 and 8 as the most likely winners and will probably key the 4, Skye Diamonds for value.  The 7, Torrent at 20-1 can also be used.
4-8-1-7
Race 7–There appears to be little to no speed in this race besides the 10, Pyscho Sister.  Her last two turf efforts have resulted in competitive speed figures compared to this field.  At 30-1, we'll take a shot on another step forward and that she can try to steal this race. We also like the 5, Dream Dancing–although she will need a strong pace to close.  The 3 and 11 are formidable favorites to be used as well.
10-5-11-3
Race 8–This race provides another home run opportunity as we like the 6 Awesome Saturday, 20-1. His best efforts have been sprints and he should have a good pace to close into.  We like the 1, 3 and 10 next with the 10 as our most likely winner.  Note–if wet, the 7, who won this race last year, is a must use.
6-10-1-3
Race 9- This is a tough race where we do not have a strong opinion.  We like the 11, 6, 2, 1 and 3. If pressed to pick a winner, we would take the 11, Untamed Domain.   If the turf takes rain, the 6, River Boyne may become our key.  For value, we like the 1 and 2.
11-6-1-2
Race 10- Perhaps are strongest opinion of the day–we really like the 5, Mississippi here at 10-1. He was third in the Fla Derby after being close to a hot pace. He now turns back to sprinting and will likely get first run on a hot pace.   The 8 and 12 will be our other A horses.  The 9 (20-1) and 11 offer some value and will be on our tickets.
5-8-12-9
Race 11- Of all the wide open races today, we actually see this turf stakes as having two most likely winners–the 10 Beach Patrol should be able to set an easy pace and has a ton of class.  If the pace is faster than we anticipate, we like Channel Maker to run them down at 10-1.  We will also use the 4 Camelot Kitten and the 7.  Looking for more value?  Try the 8, Editore.
10-5-4-7
Race 12–The Kentucky Derby 
Since the SA Derby we have been thinking we would play against Justify.  He's never been pushed for the lead, has never had dirt in his face, and is relatively inexperienced.  But the more we studied, the more we have realized he is the most likely winner.  Don't get us wrong, we will play a ticket leaving him completely off (and hoping for a pace meltdown with a lot of closers making the trifecta), but he will be the key.  Next to Justify, we like Bolt D'Oro best.  He was not keyed for the SA Derby–where he challenged but was put away by Justify– and can sit just off the pace today–should love the distance.  Maybe he turns the tables on Justify is other soften him up first.  Good Magic is a somewhat forgotten horse in this field and Brown is very high on him.  He could find trouble giving his running style but we will use him on top.  Audible may get a set up and will be the other horse we use in our top tier.  Underneath you could go many directions but we will look for value with closers such as 8 Lone Sailor, 9 Hofburg and 2 Free Drop Billy. We will also use the 10 (an obligatory play for this Thorobro with a boy named Jack), but note he has currently been bet down to 5-1. If it's wet though, Jack is a must use.
Top Tier: 7, 6, 11, 5
Long Shots: 2, 8, 9, 10
Share and Enjoy