Every Breeders' Cup features fascinating storylines and plot twists that build the anticipation and suspense leading up to the Championships.  The stories within each race and behind each entrant add intrigue to the excitement and suspense of the race itself and help fuel Breeders' Cup success. While each story is unique and follows its own script, there are undoubtedly common themes and genres we have watched unfold in the previous 31 Breeders' Cups. In the weeks leading up to this year's Breeders' Cup, we hope to highlight some of our favorite themes from over the years in the context of a 2014 story.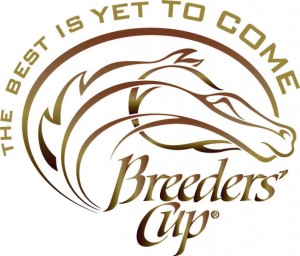 For racing fans, the Breeders' Cup often provides the annual forum for showdowns between stars which would not otherwise occur.  The tops of the east clashes with the best from the west. A U.S. turf champion is tested by the best of Europe.  Undefeated two year old prospects collide in what many hope is the beginning of a new rivalry and a preview of the first Saturday in May (we can always hope on this one).  But for me, the most intriguing and anticipated pairing is when an unproven star of a mid-major track steps up to face the mainstream divisional leaders.   It's horse racing's version of Boise State v. Oklahoma, Francis Ouimet in the U.S. Open, Hickory v. South Bend High.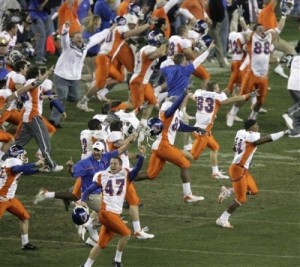 There is no denying that sports fans love David and Cinderella and such opportunities for the "little guy" are present at almost every Breeders' Cup.  I loved cheering home the Terror of Turfway, Hansen, as he was "all hands on deck" to hold off the heavy favorite Union Rags.  And although I bet against him, part of me hoped that Lost In The Fog would wow the crowd at Belmont and run not only to a 2005 Sprint victory, but also to horse of year honors.
2014 features another mid-major star, and in many ways, may offer the most intriguing scenario yet, because like Witchita State, she's undefeated. Stopshoppingdebbie is the Empress of Emerald Downs. A perfect 9 for 9 at her Washington based home.  On Saturday, however, she will make her SoCal debut in the six and half furlong L.A. Woman Stakes.  A win on Saturday, and she may find herself in the starting gate next to the likes of Close Hatches and Beholder or Aretemis Agrotera (depending on where her connections elect to run).
Now, in all fairness to Stopshoppingdebbie and her connections, this Cinderella has some blueblood in her background. Stropshoppingdebbie was sired by Curlin, as part of his first foal crop which was born in 2010.  Her dam, Taste the Passion, won multiple stakes herself at Emerald Downs.  And her broodmare sire is Breeders' Cup Godfather Wild Again.  Her owner, Northwest Farms, have been to a Breeders Cup before—2007 with Smarty Deb (I see a theme of taking famous horse names and adding some derivation of Deborah)—and principal Jerre Paxton is a Washington State Racing Hall of Fame member.  As an interesting aside, Paxton's fortunes are the result of the family business—his father invented the plastic clip found on bread bags.  Rider Rocco Bowen finished second in the rider standings at the recently completed Emerald Downs meet.  And while trainer Tom Wenzel finished a distant fifteenth in the standings at the recent meeting, the handicapper turned trainer has been training for 18 years and is known for high win percentages, especially with first time starters.  "75% of races are won at the entry box" Wenzel told the Daily Racing Form in 2006.
So while Debbie, Paxton, Rocco and Wenzel's accomplishments in the game should certainly not be minimized, it's undeniable that these next two starts are the apex of each of their racing careers.  And with this backdrop, we have a recipe for a highly anticipated horse race because despite the various viewpoints—"she's undefeated", "who has she beaten?", "who the hell is Rocco Bowen?"— no one really knows how Stopshoppingdebbie will fare in big league competition.   It is this intrigue and uncertainty which will create a riveting storyline for either October 31 or November 1. It's the reason why whichever race Stopshoppingdebbie enters will be one of the most highly anticipated moments of the weekend. It's the reason we'll all be watching– to see if the glass horseshoe fits this four legged Cinderella.
Share and Enjoy